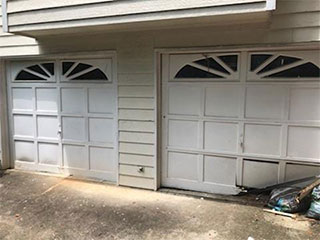 Picture this, it's a cold and snowy day and you've just arrived home after a long day at work. You pull into your driveway and press the button on your remote for nothing to happen. Finally, after about five pushes, the door suddenly opens. This little anxiety-inducing experience is a good sign that your automatic garage door needs a service. Read on for other signs to watch for!
Garage Door Clicker Works But Wall Switch Doesn't
Just as the clicker can be a problem and act up, so can your garage wall switch. If you've pressed the button on your wall switch and the door doesn't respond at all or is inconsistent in its response, it's time to get it looked at by a professional. It could simply be a problem with the button itself, but you don't want to risk having to manually open up your door in the event that you lose your clicker.
The Door Makes Strange Noises
If our door is getting noisier, this is never a good sign - if you hear a large amount of grinding sounds when you trigger the door to open or close, this could be a sign of a failing motor or rusty springs.
The Door Misaligned Or At Risk Of Coming Off Track
Another problem that can occur is that the garage door actually comes off its tracks. Once this happens you won't be able to open or close the door. This can happen for a number of reasons - if your rollers are considerably worn and at risk of failing or if your track has become misaligned over time. Further, a buildup of dirt and debris in your tracks could cause your door to de-rail.
What You Can Do To Stave Off Problems
It's always a good idea to plan a garage door maintenance schedule with a professional. It's the best way to protect against problems in the future. When our technicians visit a property on a maintenance visit, they'll inspect the system for any safety issues, check the sensors are working and identify any adjustment, lubrication or minor repair needs.
Want to learn more? Just get in touch with our local team at Garage Door Repair Los Alamitos - we'll be glad to lend a helping hand!