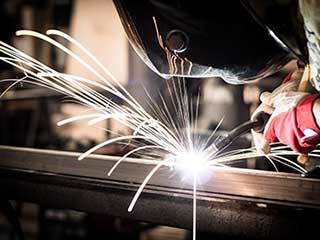 A broken gate is a massive inconvenience, whether you're a business or a household. Not being able to enter and leave your property easily can be a real hassle. We know how essential it is to get your gate fixed as quickly as possible when something goes wrong, that's why our technicians work hard to provide fast and effective services all week long.
Services We Provide
Your automatic gate system consists of many different components meaning there's a lot that could go wrong. In order to provide a comprehensive repair service, our technicians offer a wide range of different solutions, including opener repair, safety sensor adjustment and hinge welding.
Assessing Your System
When your gate fails, it can be for any number of reasons. In many cases, it's hard for gate owners to identify precisely what's gone wrong. Our technicians are highly experienced with all makes and models of gate system, and will be able to pinpoint the exact cause of your system's breakdown, whether it's faulty wiring in your opener or a dent in the tracks.
Replacement And Installation
If any of your components have failed completely, or are looking particularly worn, our technicians can install a new part on the spot. We stock modern components for all makes and gate manufacturers in order to get your system back up and running quickly.
Checking And Testing
Before finishing a job, our technicians will run a full set of functional and safety tests to make sure there are no further issues that have gone unidentified. If any problems persist, they'll always resolve them before completing the job.
Contact Us Today
Our team of technicians provides top-quality repair services for commercial and residential gates. We'll work effectively to provide the solutions you need. Contact Garage Door Repair Los Alamitos today, we'll be glad to hear from you!
Let our team take care of it for you!

Doorking Gate Intercoms

Residential Gate Openers

Ornamental Iron Gates

Driveway Gate Adjustment