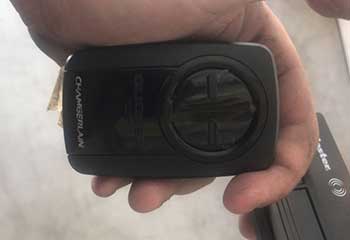 Opener Remote Control Failed
Customer Issue: Even after replacing the batteries, the customer's remote control still would not cause the garage door to move or react at all.
Our Solution: The opener was disconnected so it could be examined along with the remote control. After looking over both components, our technician found that the problem was a malfunction in the remote itself and repaired it. The opener was then connected and tested thoroughly to ensure the problem was fully solved.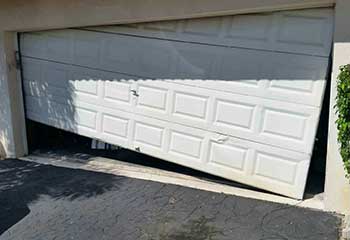 Garage Door Off Track
Customer Issue: Mr. Belanga accidentally nudged his garage door with his car, pushing the rollers on one side out of place.
Our Solution: Fortunately, there was only cosmetic damage to the door and track. Our team manually raised the door off its tracks and reinserted it from the top after replacing one of the rollers that had taken a beating. Operation was a success!
Benjamin Belanga
- Cypress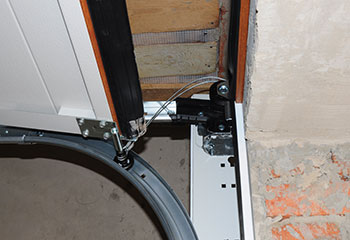 Roller Replacement
Customer Issue: Problem opening the door.
Our Solution: Our team inspected different parts of the system until finally finding that the rollers were worn and were hindering the door's opening and closing. We carefully replaced them with new ones and lubricated them to help facilitate the movement of the panels.
Vincent Fuller
- Los Alamitos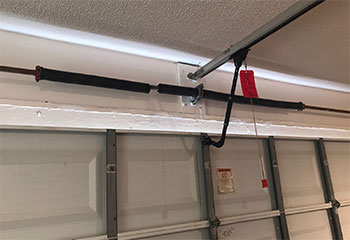 Spring Replacement
Customer Issue: Broken spring.
Our Solution: After carefully securing the door we removed the damaged unit and set up a new spring in its place. Then we adjusted it in accordance to the weight of the panels and made sure the lift cables were properly looping onto the drums and that they weren't frayed.
Troy Gallagher
- Rossmoor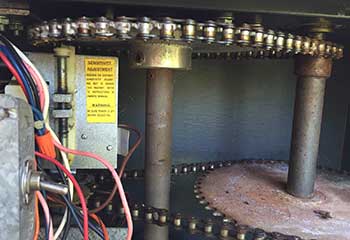 Opener Repair
Customer Issue: Opener malfunctioning.
Our Solution: The opener seemed to be getting power but it would not open the door. A closer inspection revealed that the main motor gear hard worn, which was the root cause of the problem. We replaced it with a new gear and the opener returned to its functional state.
Reid Guerra
- Los Alamitos